Key FactsEdit

Company Name: Philippine Airlines
Destinations: 19 Domestic, and 25 International
Color Team: Blue, Red and Yellow
IntroductionEdit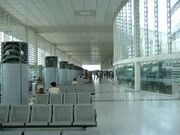 Philippine Airlines first operated in July, 11,2010 operating first as a freighter airliner operating ATR72Fs and ATR42Fs. Its based in Ninoy Aquino International Airport Centennial Terminal - 2 or NAIA T-2. PAL is also the top passenger airline in the Philippines. (With Palawan Air as the top cargo airline operating in the Philippines)
Philippine Airlines currently operates 5 Aircraft with 3 of them leased. PAL's first passenger aircraft is the Embraer ERJ190. And also operated several Boeing 737-200adv. during the first 40 days of operation. Philippine Airlines has recently ordered several Airbus A321s for extended services to its International network.

Embraer ERJ190 - 2 Owned, 1 Leased
Bombardier CS300 - 2 Leased
Airbus A321 - On Order (4, with 2 Commitments)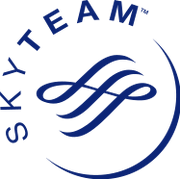 Philippine Airlines is a member of SkyTeam Alliance, with Lucio Tan as director for fleets management for the alliance. SkyTeam Alliance is also the first Multi-Colored alliance that acquired the New Planes Purchase Discount.
PAL currently codeshares with the following airlines:
All Nippon Airways (Japan)
Canton Airlines International (Taiwan)
Delta~Northwest Airlines (USA)
Saudi Arabian Airlines (Saudi Arabia)
Kenya Airways (Kenya)
Korean Air (South Korea)
Air France (France)
Second Look (USA)
Middle East Airlines (Lebanon)
Ad blocker interference detected!
Wikia is a free-to-use site that makes money from advertising. We have a modified experience for viewers using ad blockers

Wikia is not accessible if you've made further modifications. Remove the custom ad blocker rule(s) and the page will load as expected.