TransCon commenced operations in 1987 and closed in 2000. The CEO was J. Edgar Jones. The airline was based in Seattle Sea-Tac Airport .
Aircraft
# operated
Status
Notes
Boeing 747-400
1
in-service with KLM
Boeing 747-300
2
1 unknown, 1 scrapped
Boeing 747-200
1
in-serivce with Caspian Airlines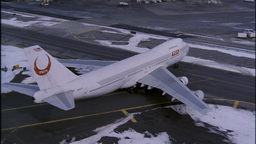 TransCon Airlines closed after 28 year oldFlight Attendant Stanley Niles poisoned 27 people using ice cubes full of poison. All of these 27 people died. The co-pilot was one of the killed people.
Ad blocker interference detected!
Wikia is a free-to-use site that makes money from advertising. We have a modified experience for viewers using ad blockers

Wikia is not accessible if you've made further modifications. Remove the custom ad blocker rule(s) and the page will load as expected.